PUGET SOUND TREE CARE LLC
A Tree Service You Can Trust
Puget Sound Tree Care is owned and managed by Jim Fay. Jim comes from a family that has been involved in the tree business for over 100 years. Jim started out in the tree industry as a 4th generation logger and timber cutter. With well over 40 years of hands-on experience, he has developed an appreciation and knowledge for the value of healthy trees and the possible consequences of unhealthy trees. Jim and his crew are experienced, hardworking and approachable.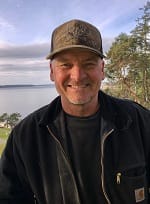 Meet Our Certified Arborist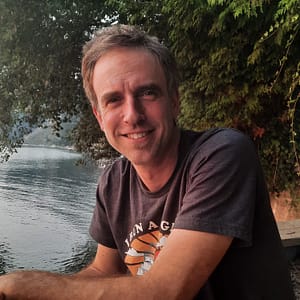 Sal Noeldner, Certified Arborist
Sal Noeldner is an International Society of Arboriculture (ISA) Certified Arborist and Tree Risk Assessment Qualified (TRAQ), who offers Site Reports, Hazard Tree reports and on-site risk evaluations for both private individuals and public entities. Sal's further qualifications include soil specialist and advanced wetlands delineator.  He brings to clients a unique perspective on a tree's health and its impact on the surrounding environment. He has an ability to identify fungi harmful to trees with practical knowledge of processes influencing hydrology, root growth, soil structure and tree pathogen movement.  Sal can help both homeowners and land managers have a more thorough understanding of trees living on-site and what one may expect in the future. 
Please call Puget Sound Tree Care to set up an appointment to have Sal walk your property with you and talk about your PNW trees and provide a written tree risk assessment or report should you want one, or just walk the property and point out items of interest including unhealthy, damaged or diseased trees.
Our North Puget Sound Service Map
Puget Sound Tree Care | 1354 S Hansen St, Camano, WA 98282 | 360-387-0243